Trade Show Exhibit Photography
Show Off Your Exhibit With Professional Images
Capture the essence of your booth's design with expert trade show exhibit photography.
Considerable time, financial resources, and dedication are invested in crafting a trade show exhibit, as these events provide companies with a unique platform to stand out amidst a crowd of competitors and potential collaborators. Regrettably, the importance of obtaining exceptional photographs to capture all the effort and creativity expended is frequently overlooked. Engaging the services of a professional trade show exhibit photographer can ensure that you leave such significant events with images that you can proudly showcase in print materials, on your website, and across your social media platforms.
Although we deeply value our expertise in producing finely-crafted architectural photography of trade show exhibits, we are equally delighted to capture visitor engagement, candid moments of your staff, and group photos. We understand the immense effort that goes into orchestrating a trade show exhibit, and our aim is to streamline the photography aspect of your task, making it as effortless as possible for you.
Conventions offer a distinctive experience wherein companies are perceived not just through the filter of a product catalog, a website, or even a commercial, but as tangible entities occupying physical space. To a significant extent, trade shows serve as the stage where companies establish and uphold their identity within their customer base and among industry peers. Obtaining professional photographs of your trade show booth plays a crucial role in ensuring that the impression you leave on the world extends beyond the conclusion of the event, leaving a lasting impact.
Preserve the effort, time, and investment dedicated to your trade show booth through sharp and captivating photography. These professional images serve as more than just a record of your booth's appearance at the event; they become valuable visual resources for your marketing materials, website, and social media content. Regardless of the industry, there are moments when it's essential to showcase your company's participation at the prominent event, and these photos can play a pivotal role in achieving that.
In our eyes, your exhibit takes center stage, and we're committed to capturing it in its finest light. Although we're more than willing to photograph booth interactions, candid moments, and team pictures during the event, our primary expertise lies in showcasing exhibits, making the booth our utmost focus.
A Focus on Design, Architectural Elements, and Content
In our eyes, your exhibit takes center stage, and we're committed to capturing it in its finest light. Although we're more than willing to photograph booth interactions, candid moments, and team pictures during the event, our primary expertise lies in showcasing exhibits, making the booth our utmost focus.
Equipment, Skill, and Artistry in Capturing Trade Show Exhibitions
Armed with a comprehensive set of equipment, including wide-angle lenses, full-frame digital cameras optimized for wide-angle shots, tripods, and professional lighting gear, we possess all the necessary tools to produce stunning photographs that capture the essence of your trade show booth. However, creating exceptional images goes beyond the tools at our disposal. It hinges on a deep understanding of light, perspective, and geometry, which are paramount in crafting images that leave a lasting impact. Additionally, we are acutely aware that, in most cases, there is only a narrow window of 30-60 minutes available before or after the show to complete the photography session. Our expertise lies in meticulous planning and scheduling to ensure we achieve outstanding results within this limited timeframe. As a result, you will leave your trade show with high-resolution images suitable for a wide range of purposes.
Image enhancements provided:
Apart from employing our photographic equipment at the event venue, our trade show exhibit photography packages encompass the following post-production services:
1. Basic color correction
2. Lens corrections (if necessary)
3. Straightening of images
4. Balancing exposure
5. High Dynamic Range (HDR) enhancement (when appropriate or requested)
Furthermore, you'll also benefit from the following added advantages:
– Photo License: Enjoy an unlimited use license for your photos, with the caveat that photos and their usage cannot be transferred or sold.
– Complimentary one-time image resizing.
– Access to an online portfolio for convenient image retrieval whenever you need it.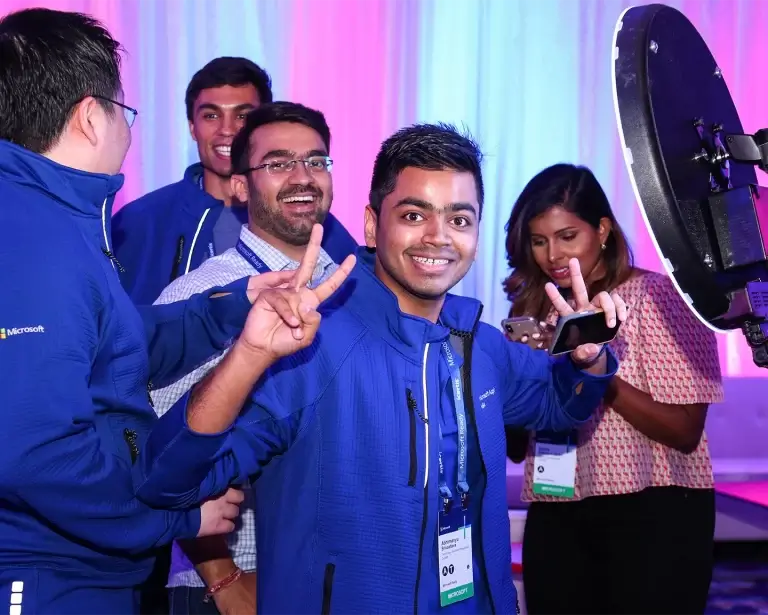 Highlights & Sizzle Reels
Conference highlights video production condenses the most significant moments and key insights from a conference into a concise, engaging, and visually compelling video. Using expert editing techniques, it captures keynote speeches, panel discussions, networking events, and attendee reactions, providing a powerful and shareable recap of the conference's highlights for promotional purposes and knowledge dissemination.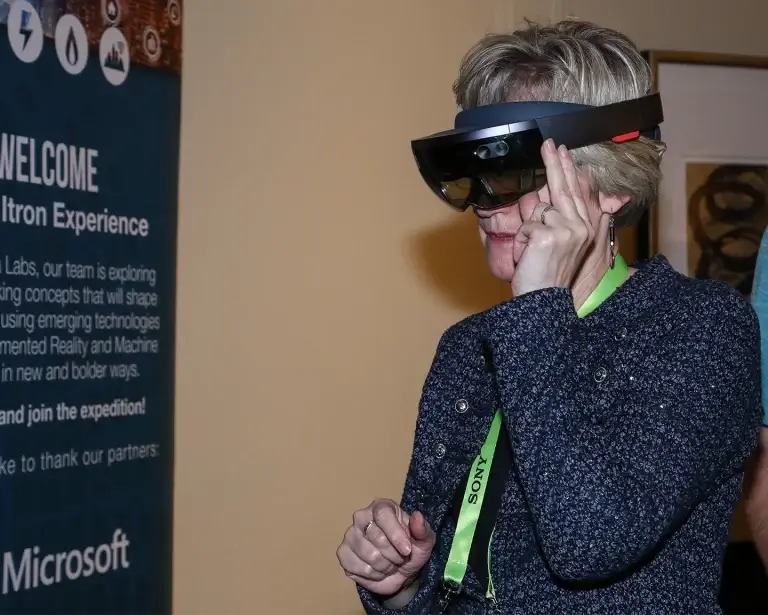 Product demo videos showcase how a product works, highlighting its features, benefits, and usability in a concise and engaging manner. Through clear demonstrations and explanations, these videos effectively communicate the product's value proposition to potential customers, boosting understanding, trust, and sales.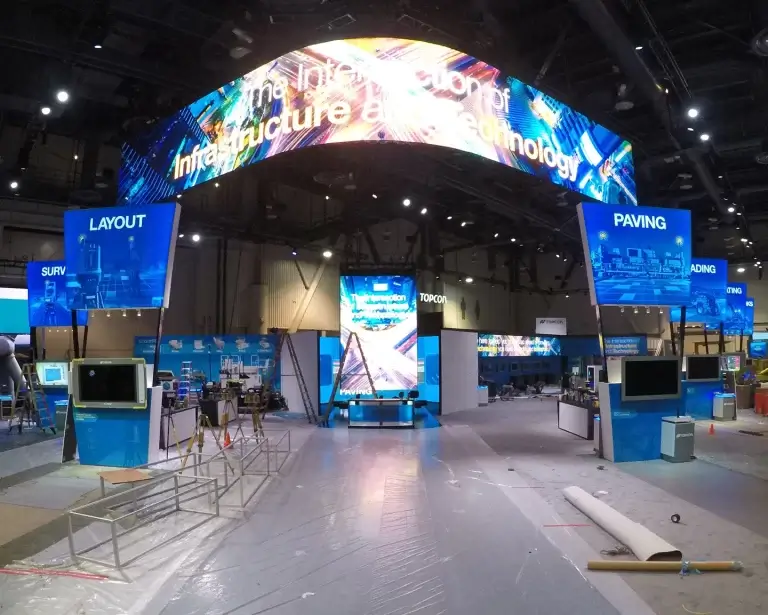 Time lapse is the ideal medium for capturing the before, during, and after dynamics of an event. Use time lapse photography to showcase the construction of your exhibit booth or even the entire trade show floor, from bare concrete to the crowds of attendees visiting the exhibits and filling the aisles.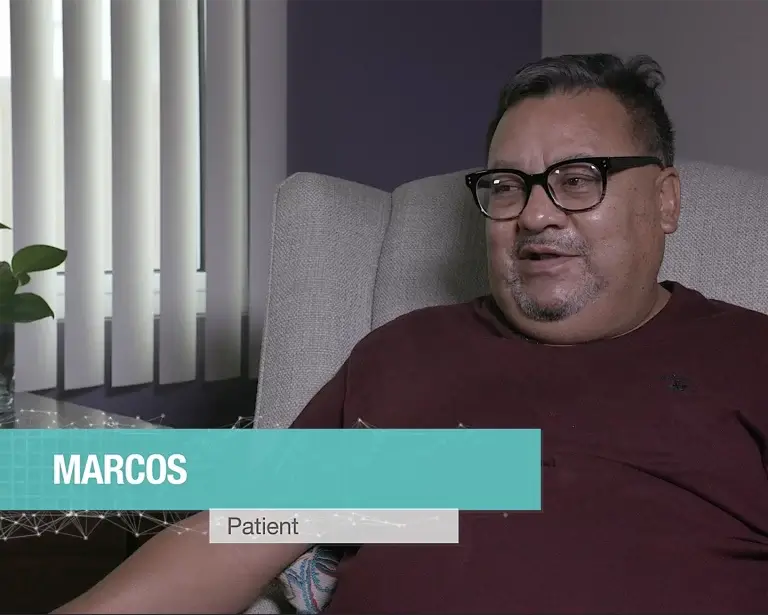 Testimonial videos feature satisfied customers or clients sharing their positive experiences and feedback about a product, service, or brand. These authentic and persuasive videos build trust, credibility, and social proof, influencing potential customers and boosting conversion rates. Testimonial videos provide powerful endorsements and help businesses showcase their value and customer satisfaction.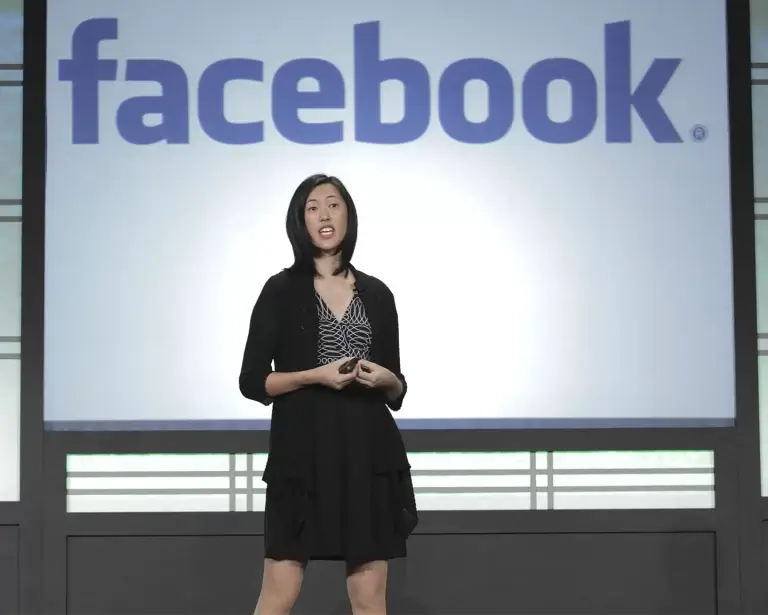 General Sessions & Keynotes
Record your general sessions for posterity or for making available for private online viewing after the show.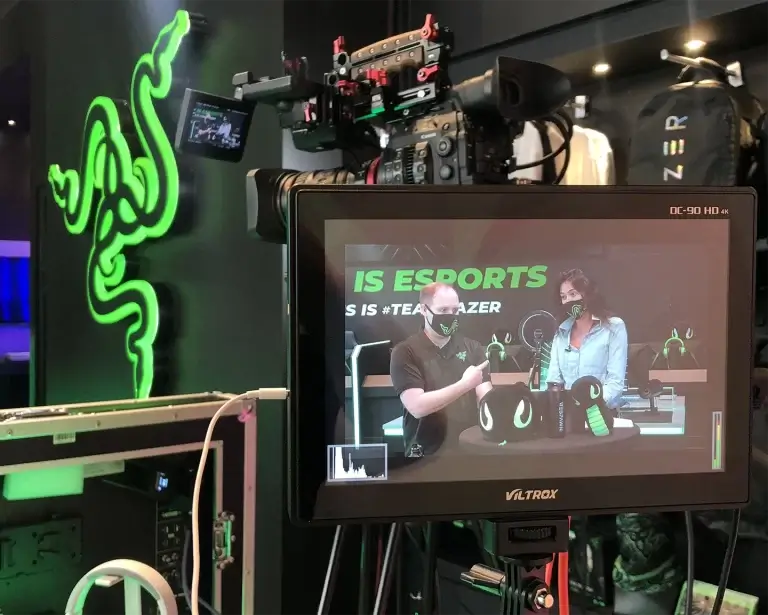 Live Stream Services allow you to reach a global audience with your message. Whether you are streaming a live concert, interview segment, keynote speaker, product launch or church service, this technology allows you to touch more people with your brand message than ever before. You can present in front of a live audience, while other viewers watch the webcast, with a single presenter or multiple presenters. We work closely with your team to help fulfill the overall needs of your project.
Glenn is a smart professional and offers his clients top quality service. He always puts his customers first and works diligently to satisfy their needs. His knowledge and expertise at what he does shines through on every project he is given. It is a pleasure dealing with him at any level.

Michael Levy
President, Rockatar
I have worked with Glenn on a variety of projects from various photo shoots, working on a short film together and working side by side in a fashion retail store. Glenn is always professional and produces outstanding work. I would recommend him to anyone in need of photography and videography services.

Paola Seminario
Medical-Legal Sales & Marketing Manager
I always use Glenn if I am in need of videographer or, on occassion, as a second shooter. During the 20+ years that I have known Glenn, I am confident that when I refer him to my clients they will receive exceptional service and an end product that they will cherish for a lifetime. I will always recommend Glenn because I know that I can put my trust in him to provide exceptional services to my clients.

Stephanie Vogel
Owner, Vogel Photography, LLC
Glenn was fantastic to work with! He is very professional and was great with communication. He was very flexible and offered great suggestions. I really enjoyed working with him on our project and look forward to working with him again in the future. I would highly recommend Glenn to anyone with a video project.

Heather Robinette, MBA
Revenue Operations Leader | HubSpot Expert
Do not hesitate to get in touch with us